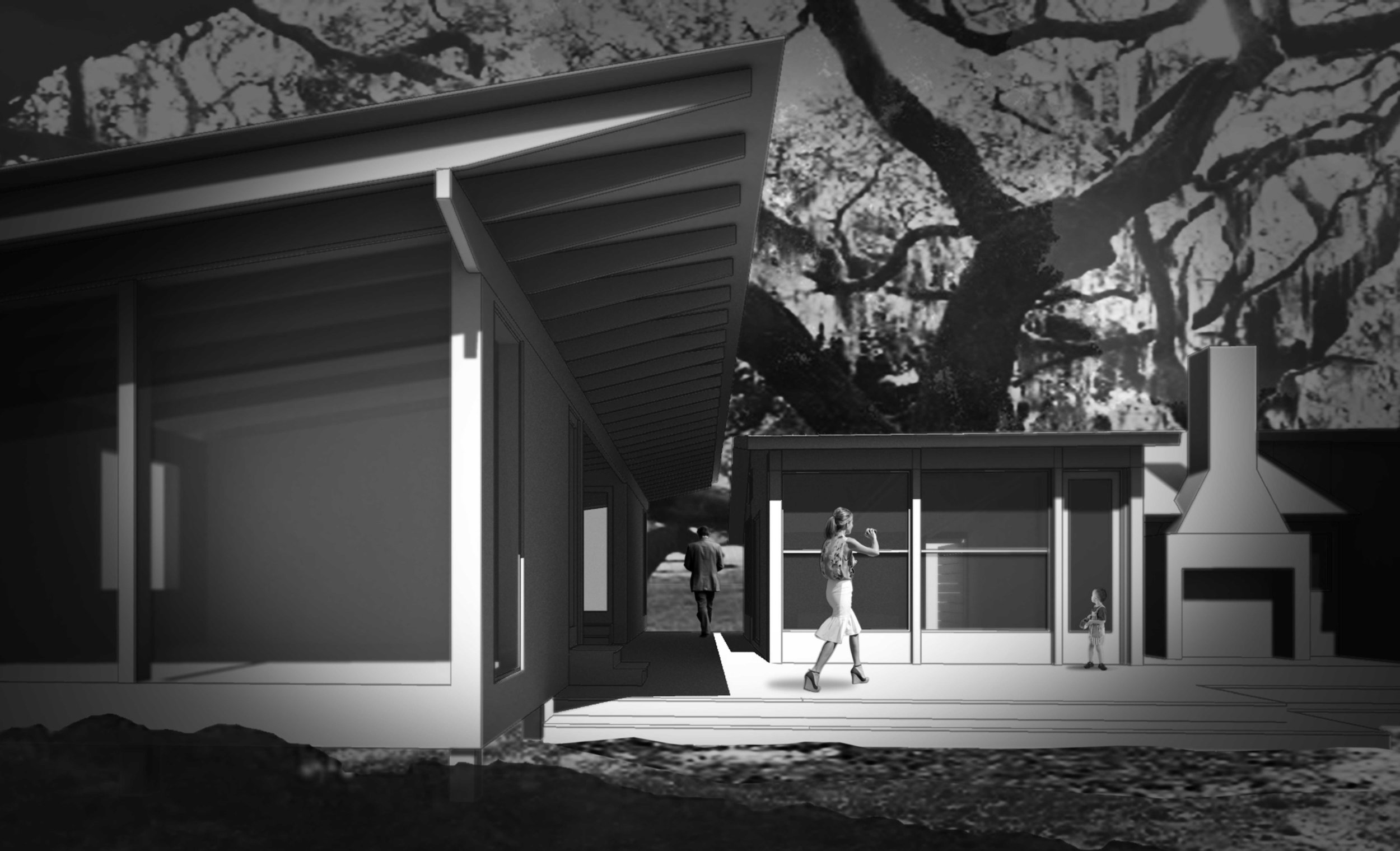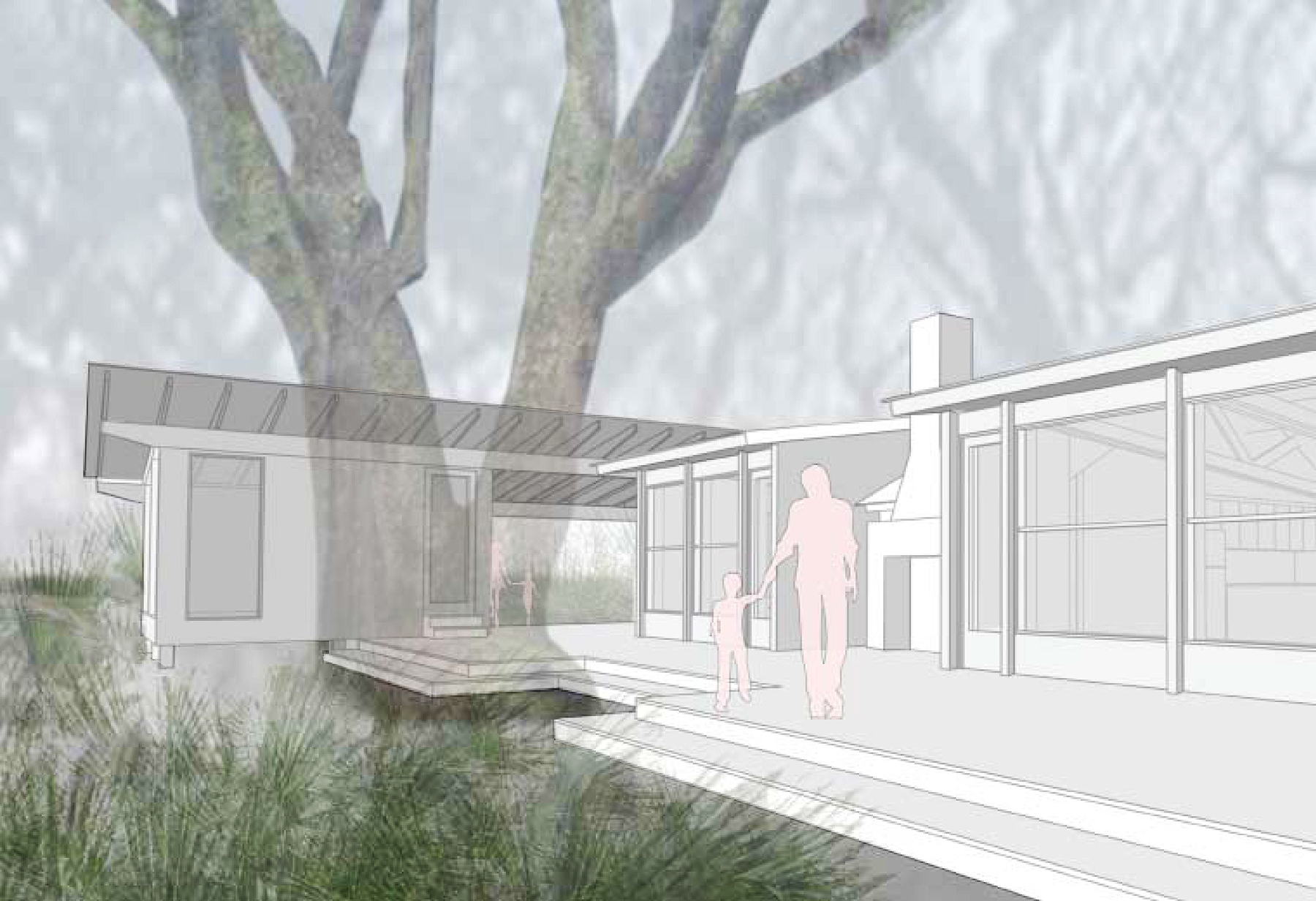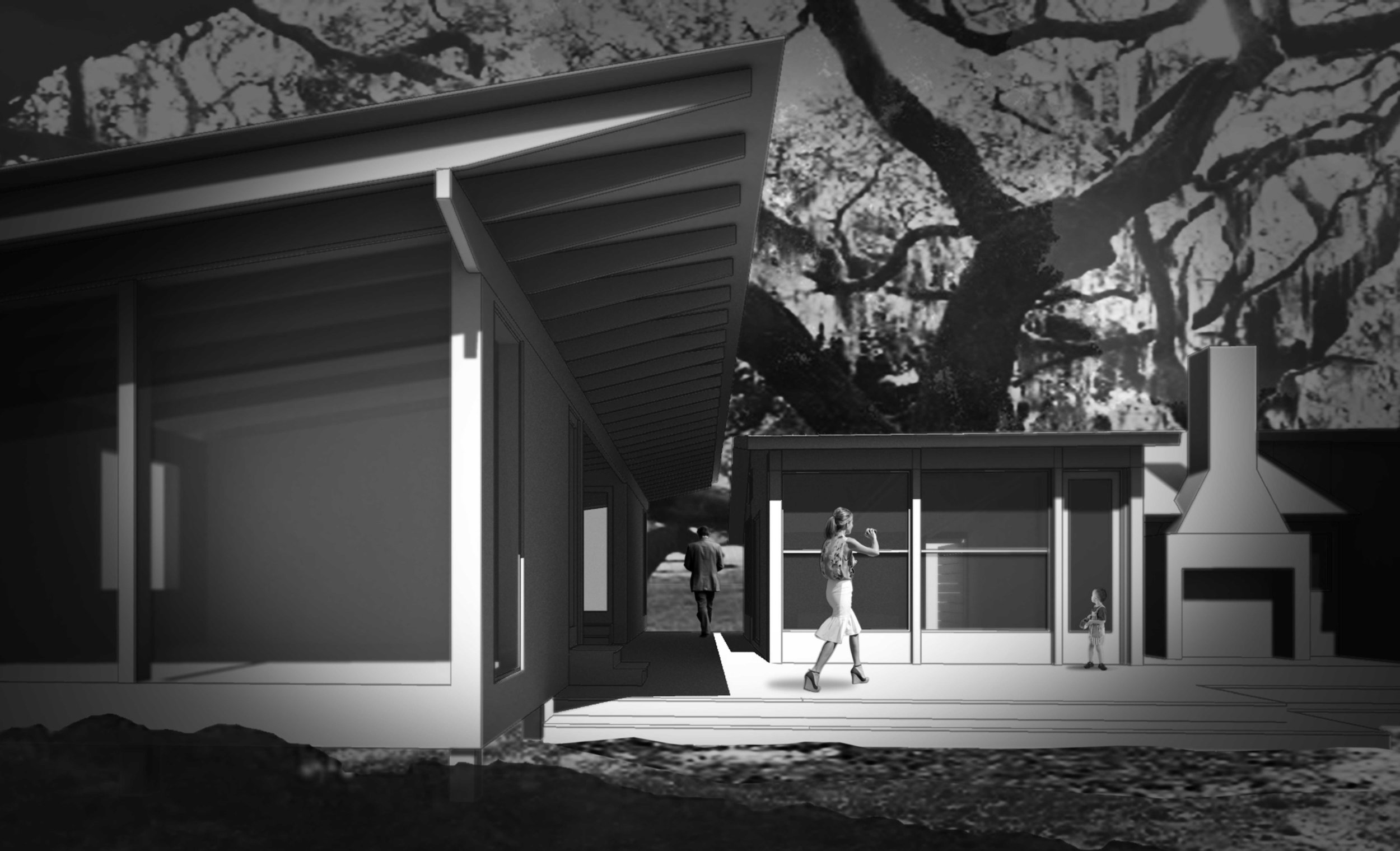 hen house
This renovation and expansion of what was originally a chicken coop is located on Cumberland Island National Seashore. Cumberland forms the southern most portion of the intercoastal waterway in Georgia. The majority of the island is populated with a mature forest of live oak with a thick undergrowth of palm meadow. The project is primarily a gathering place for family and friends, emphasizing a strong connection to the natural setting though ample outdoor space.
The project's primary goal is the celebration of its natural setting, to be immersed in the sound and smell of the forest from first light. In order to achieve this connection all interior spaces are given a direct path to the adjoining exterior. One can leave or approach the house from all sides.
The plan is comprised of a quadrant of satellite rooms which expand from the original central structure. Public and shared spaces are concentrated in the old 'Hen House'. The detached rooms provide privacy, and focus on specific views of the surrounding woods. Each new wing is sheltered under a sweeping continuous roof, and offers an open exterior room adjacent to the central deck space.