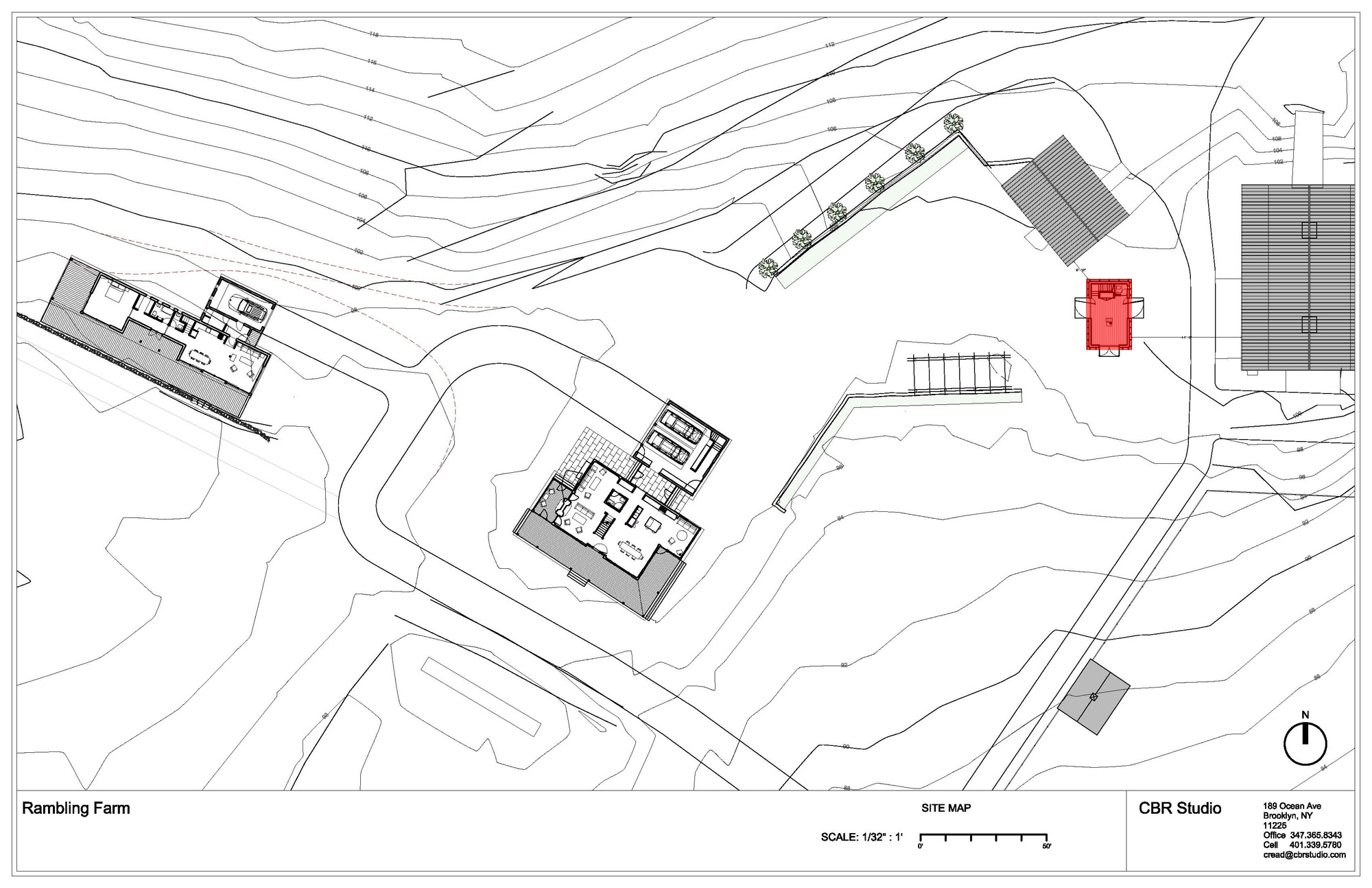 Studio Barn
The Studio Barn reestablishes the site where an original barn structure once stood, helping to re-define what was the animal yard as a new and vibrant outdoor room with comfortable amenities close at hand.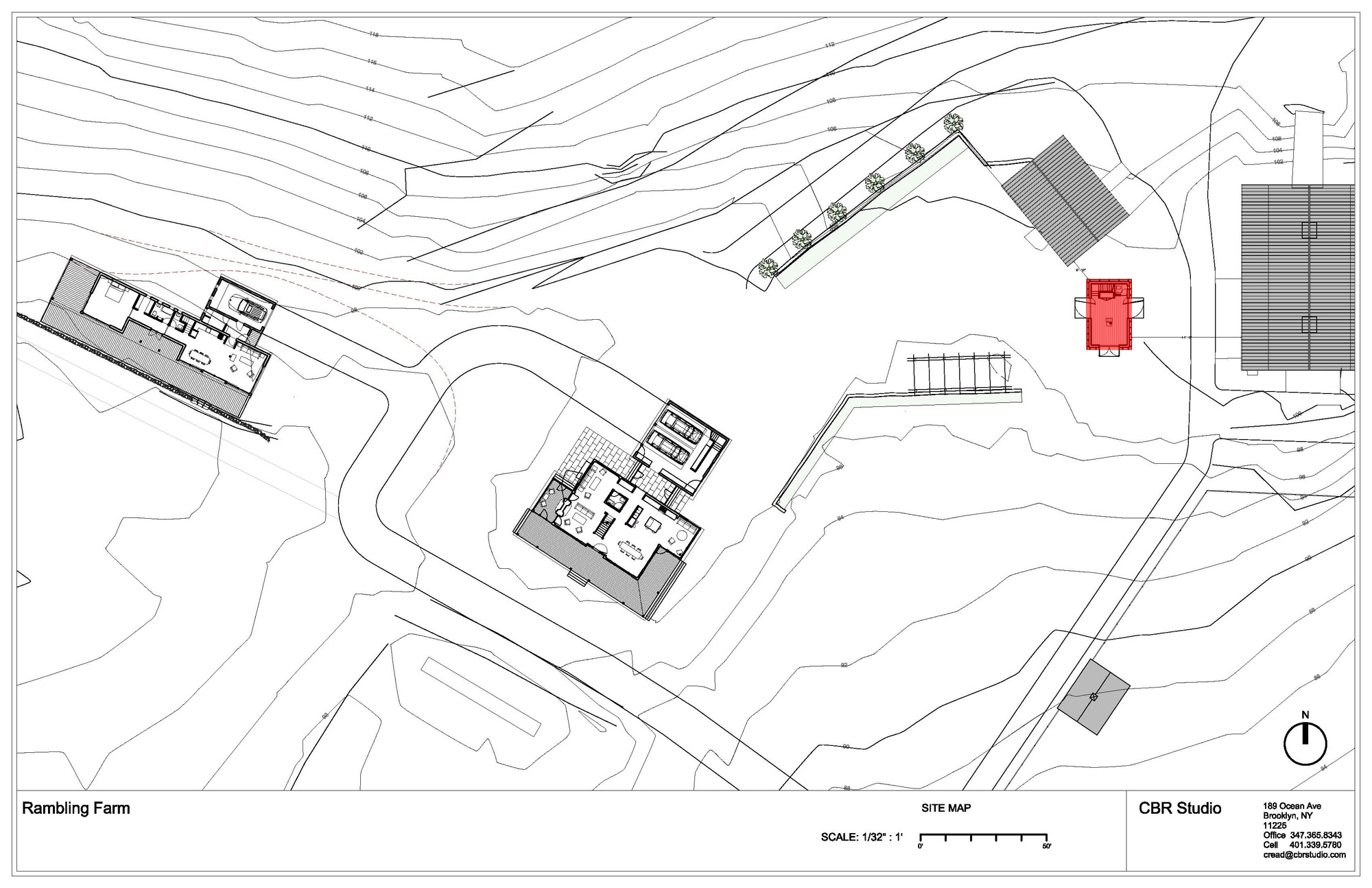 Not only does this simple structure act as one of the 'walls' of this outdoor room, but it also functions as a threshold between two distinct parts of the Farm: The house side with its adjacent exterior spaces, and the working side, with the large mid-century barn and all it's attendant functions.
This simple structure becomes a dynamic component of the site by virtue of its location, creating a boundary without blocking passage or critical views. The large openings are punched through the volume and utilize pivoting glass doors, which are reminiscent of openings and doors found in New England Barn Vernacular. These generous openings reinforce the connection between the two sides of the site, as well as one's connection between inside and out.
 
The building's construction utilizes standard practices familiar to the area. The exterior of the ground level is wrapped by a sturdy slatted screen made of wood. This screen helps to lighten the overall massing of the building at ground level, providing a sense of depth while simultaneously creating a boundary.
 
Atop the ground level sits a solidly defined 'Barn' cladded in cedar with exposed framing on the interior. This is in keeping with traditional working farm structures and serves the purpose of a raw creative space. A layer of insulation between the exterior cladding and the interior framing works in concert with modest sized wood stoves at each level, making the building comfortable for habitation in all seasons.